Registration
Application deadline: May 31, 2022
Information
Dates: June 27th through July 1st, 2022
Ages: 11 - 14 years old
Prerequisites:Skills for traveling for extended periods of time, independence with basic self-care/hygiene needs
Contact us: 
(360) 947-3309
christa.chandler@wssb.wa.gov
Travel, Creativity and Discovery
This camp will serve as an opportunity for students to explore new and familiar experiences through travel and projects. Participants will then create performance art pieces that demonstrate their unique thoughts and feelings from these experiences.
Areas of Focus
Orientation and Mobility

Image

Campers will travel throughout the local community in Vancouver and Portland area attractions.  WSSB's campus is near a range of transportation modes such as bus routes linking to light rail, streetcars, and even an aerial tram.  Campers will spend extended time traveling and exploring with Orientation and Mobility instructors.   



 
Music and performance

Campers will be experiencing music and theatre instruction to create and perform their art pieces.  Creative expression from students' experiences in the community will culminate with a performance for families upon pick up on Friday.  
Recreation

Campers will have recreation built into their daily schedule. Activities ranging from tandem cycling, hiking, swimming, and more fun will be a part of each day.
Image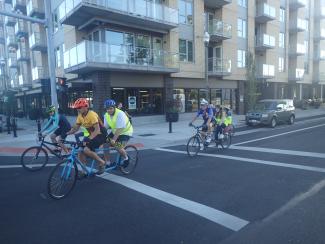 Image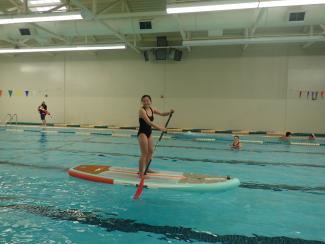 WSSB Core Purpose
To empower blind and low vision individuals to reach their full potential.