Short Course Registration
STEM and Astronomy Short Course
Image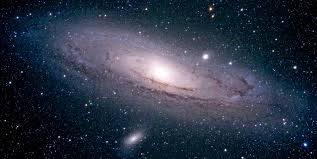 Prerequisites:
Students interested in STEM topics, especially science and astronomy 

Must be performing academically at or near grade level

Independence with basic self-care/hygiene needs
What to expect:
Students will get hands-on experience with a variety of science-based topics led by experts from universities and NASA.  All programs will be supported by Teachers of the Visually Impaired from WSSB at WSSB's campus.  Students will have opportunities to engage with academic topics, build models, and even construct a 3-D printer.  Students will also have access to a range of recreational activities in the afternoon and evening. 
---
Washington State School for the Blind is proud to offer our Short-Courses in specific areas of need for blind and low vision students.
Short courses are offered at no charge for Washington State students and focus on the important Expanded Core Curriculum designed for blind and low vision students.
Short course students arrive late Sunday and depart at noon on Friday. Students will stay on campus with WSSB students in our supervised cottages with meals supplied on/off-campus depending on events.
Roundtrip transportation by WSSB via charter bus along I-5 corridor or airline flight to Portland International Airport with transport to/from our campus.
Courses will include mandatory recreation, emphasis on self-determination and self-advocacy, self-management, as well as a focus on transition after high school.
In addition, Short-Courses will include a dedicated portion of the day for students to work on the classwork they miss while attending the program.
Who is eligible:
Middle and high school students who are at or near grade level. Students will receive instruction from a Teacher of the Visually Impaired and Certified Orientation and Mobility Specialist. Students can participate in up to 2 courses per school year.
---
2021-22 School Year Short Courses
Dates
Course Name

10/10 - 10/15

Mobility and White Cane week

10/31 - 11/5

Cooking and Living Independently

12/5 - 12/10

Tech Skills using Windows and JAWS

 (session 1)

1/23 - 1/28
Tech Skills 

using Windows and JAWS 

(session 2)

2/13 - 2/18
Cooking and Living Independently 
3/13 - 3/18
Learning and Living with Low Vision 
4/17 - 4/22
Career and College Readiness
5/15 - 5/20
Real Skills for Middle School - organizational and social skills.  Students will also have an opportunity to explore what life is like as a WSSB student.
6/12 - 6/17
6/12 - 6/17 STEM and Astronomy  
Coming Soon: Online Music Braille for Students: levels 1 and 2
Music braille instruction will be provided over an eight-week session through asynchronous and live (synchronous) instruction scheduled around each participant's availability.  
Cost: Free  
Registration Form for On Campus Short Course Programs
If you have any questions please email me at:
Wayne Oshiro
WSSB Irwin Education Building
360-947-3391